Post: Anxiety In Pregnancy and Gestational Diabetes
Last updated on 06 Apr 2023, 9:27pm
2 min read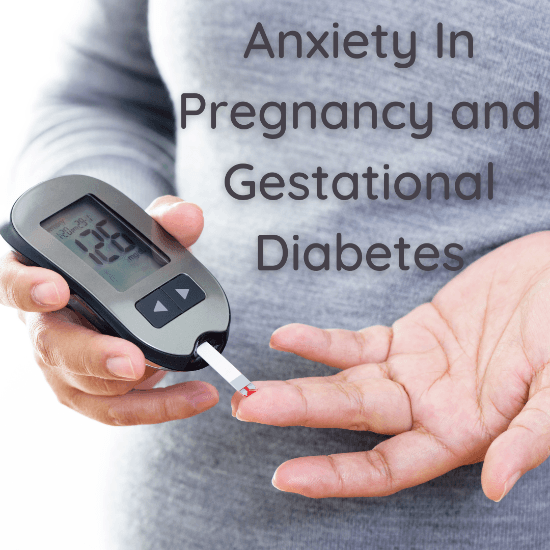 Greetings! 
Today I want to touch on the topic of anxiety and its relation to gestational diabetes.  There was recently a group discussion among my subscribers regarding this topic. 
(Did you know that as part of joining my education subscription, you get access to a group of other clinicians to ask questions to?) 
This was the question: Is there evidence that anxiety during pregnancy is a risk factor for gestational diabetes? 
A study was conducted in 2020 looking at this relationship. They looked at pregnant women and had them rate their anxiety and depression symptoms according to the anxiety self-rating scale(SAS) and depression self-rating scale(SDS).  The standard glucose tolerance test was then administered at 28 weeks gestation.  These results were compared against the anxiety ratings.  The findings showed anxiety in early pregnancy increases the risk of gestational diabetes. 
Why do you think this is? 
Anxiety is heavily influenced by all of the stress hormones.  And stress hormones, when released, cause the body to flood with glucose to get you out of a fight or flight situation.  Think of being chased by a mountain lion. Your body wants to make sure that your muscles have enough fuel (glucose) to run away from the danger and into safety. 
When the body stays in a state of heightened stress for an extended period, such as with increased anxiety levels, the body is constantly pumping glucose into our bloodstream, increasing blood sugar levels.  This is why it makes perfect sense the study mentioned above found that anxiety during pregnancy can increase the risk for gestational diabetes!
When we take the time to look at the whole picture, and not just at a specific region or area of dysfunction, we start to see the connections and how one thing can influence another, leading to a cascade effect. 
When you join my pelvic health education subscription, I help you to do just that through courses, written content, and group or 1:1 coaching calls! We look beyond just the surface and dig down deep into the body's connections to help you uncover the true cause of someone's impairments. 
Are you ready to take your practice to the next level? 
Are you ready to look deeper and find the root cause of what is ailing your patients? 
Click here to join me and other talented clinicians now! 
Cheers!
Susan