Post: Can Diet and Stress Impact Pelvic Health?
Last updated on 06 Apr 2023, 9:23pm
2 min read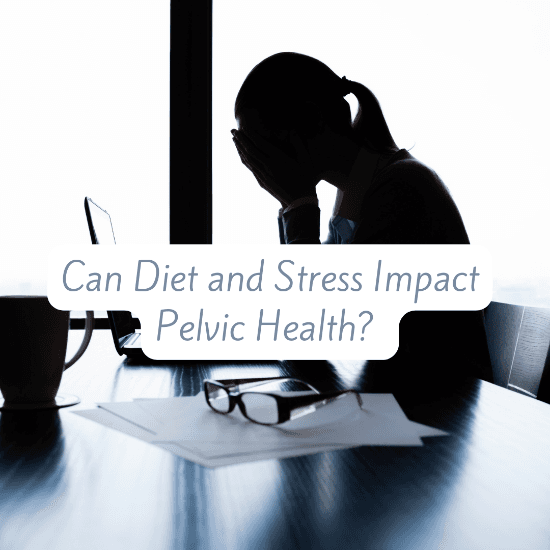 There's a lot of evidence out there that links insulin resistance and increased yeast production in the gut to dysfunction in pelvic and vaginal health. Having increased levels of yeast and insulin resistance can increase systemic inflammation, ramping up the nervous system, and leading to chronic pain conditions. 
Symptoms such as chronic pelvic pain, multiple yeast infections, PCOS, urinary incontinence, and frequent UTIs can all be improved with a change in diet. It's amazing how such a small change to what we eat can have such a tremendous impact on these conditions. 
The benefits of a healthy diet don't extend just to improved weight and cardiac health, it extends to the whole body.  It is true what they say, "we are what we eat."  
This is why it is so important to take a biopsychosocial approach to treating your pelvic health patients. If you looked just at the symptomatic region, you may miss other contributing factors to their chronic pain or symptoms, such as a diet and a stressful lifestyle that is feeding into systemic inflammation. 
I just had a member of my Pelvic Health Education ask a question about a patient with a lengthy and complex hormonal history and symptoms of dyspareunia as well as PCOS.  The usual treatments for these types of symptoms haven't been working. 
The key with a patient like this, who has a whole host of symptoms and vast history, is looking deeper at what is influencing her whole system, then making lifestyle changes to get the nervous system to calm down.  Nothing can be accomplished when the nervous system is saturated in a pool of conditions keeping it at a level 10.  
Sometimes a simple change in their work environment, a habitual movement, or a change in diet can help to reduce the stress on the entire system allowing them to heal and improve with your interventions.  
These are concepts that I cover extensively in my Pelvic Health Education subscription.  We have courses on the GI system,  Pelvic Girdle Pain,  Menopause, Treating Complex Patients, and more are coming!  We also have monthly calls to discuss whatever questions you have and an email-based community for asking questions to everyone in the membership!
Join us today so that you can start to make the connections you've been missing in the clinic.