Post: Want a sneak peek 👀..????
Last updated on 06 Apr 2023, 9:40pm
1 min read
Hello! 
We are rocking and rolling with the membership! Content is going up and I'm so excited to be sharing everything with the members! 
I'd love for you to be a part of our group so I thought I'd share a little bit of the gated content with you today. 
Here is a little sneak peek of one of the videos that I've added on heart rate variability. Heart Rate Variability is a HOT topic!  Since the Cardiovascular system is deeply tied to the Central Nervous System – the ability to measure and monitor changes is very helpful in understanding the body's ability to become more or less adaptable to change.
In addition to the full-length videos, you also get access to the slides for easy viewing and referring back to!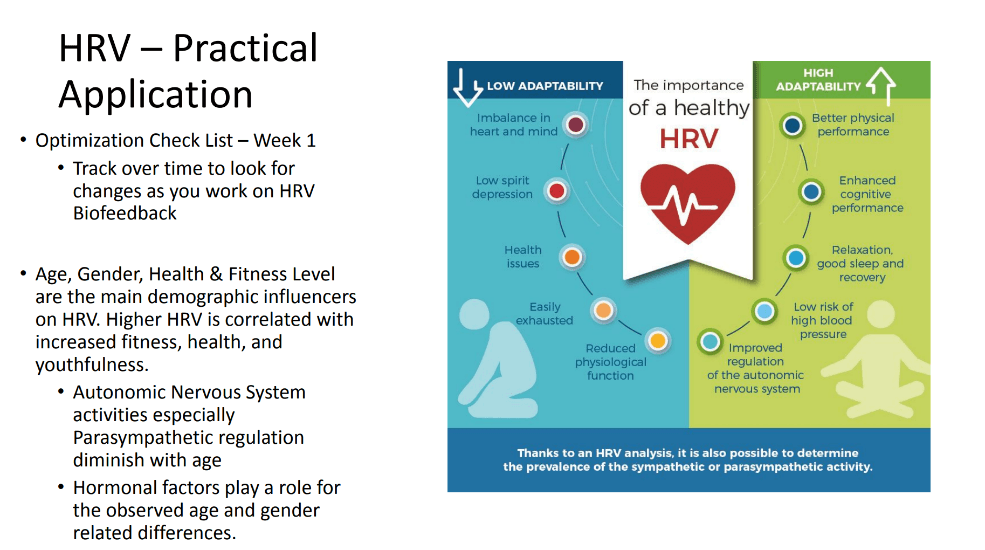 And don't forget about the monthly group calls. In fact, this month I'm hosting 2 sessions to make sure everyone has a chance to join in- April 22 at 5:30pm EDT or April 28 at 12pm EDT.
Are you ready to join us in all of this great informative content and the group calls for just $59? 
Yes!?
Then now is the time to join. If you join now you'll have access to at least one of the group calls this month. 
I do hope that you decide to join us inside this membership. If you have any questions or suggestions for content you'd like to be a part of the subscription making it more enticing to join please let me know- info@ltiphysio.com 
Susan